DJI Inspire 2 4K Camera Drone With ZENMUSE X5S/X4S DSLR 4K Giimbal Camera Quadcopter with 27 Minutes Fly Time
US $2999.99
/ Set
|
1 Set
(Min. Order)
Overview
Quick Details
Style:

Radio Control Toy, 4K DSLR Camera Drone
Type:

Airplane
Power:

Battery
Material:

Plastic
Plastic Type:

ABS
Scale:

1:10
Radio Control Style:

RC Hobby
Place of Origin:

Guangdong, China (Mainland)
Brand Name:

DJI
Model Number:

DJI inspire 2
Max Wind Speed Resistance:

10m/s
Max Takeoff Weight:

8.82 lbs (4000 g)
Max Flight Time:

Approx. 27 min (with Zenmuse X4S)
Control Distance:

7KM
Camera:

Zenmuse X5S X4S optional
Smart Battery Volume:

4280mah
Max Takeoff Sea Level:

1.55 mi (2500 m) 3.1 mi (5000 m with specially-designed propeller)
Max Angular Velocity:

Pitch: 300°/s Yaw: 150°/s
Max Ascent Speed:

P-mode/A-mode: 16.4 ft/s (5 m/s) S-mode: 19.7 ft/s (6 m/s)
Packaging & Delivery
Selling Units:

Single item
Single package size:

49X26X24 cm
Single gross weight:

6.0 kg
Package Type:

color box, gift box
Lead Time :

10
DJI Inspire 2 4K Camera Drone With ZENMUSE X5S/X4S DSLR 4K Giimbal Camera Quadcopter with 27 Minutes Fly Time
shenzhen salange technology co.,Ltd
SPECIFICATIONS
AIRCRAFT
Model

T650

Weight

7.25 lbs (3290 g, including two batteries, without gimbal and camera)

Max Takeoff Weight

8.82 lbs (4000 g)

GPS Hovering Accuracy

Vertical: ±1.64 feet (0.5 m) or ±0.33 feet (0.1 m, Downward Vision System enabled)
Horizontal: ±4.92 feet (1.5 m) or ±0.98 feet (0.3 m, Downward Vision System enabled)

Max Angular Velocity

Pitch: 300°/s
Yaw: 150°/s

Max Tilt Angle

P-mode: 35° (Forward Vision System enabled: 25°)
A-mode: 35°
S-mode: 40°

Max Ascent Speed

P-mode/A-mode: 16.4 ft/s (5 m/s)
S-mode: 19.7 ft/s (6 m/s)

Max Descent Speed

Vertical: 13.1 ft/s (4 m/s)
Tilt: 13.1-29.5 ft/s (4-9 m/s)

Max Takeoff Sea Level

1.55 mi (2500 m)
3.1 mi (5000 m with specially-designed propeller)

Max Wind Speed Resistance

10 m/s

Max Flight Time

Approx. 27 min (with Zenmuse X4S)

Motor Model

DJI 3512

Propeller Model

DJI 1550T

Indoor Hovering

Enabled by default

Operating Temperature

-4° to 104° F (-20° to 40° C)

Diagonal Distance(propeller excluded)

23.8 inch (605 mm, Landing Mode)

Max Speed

58 mph or 94 kph(Sport mode)
REMOTE CONTROLLER
Model

GL6D10A

Operating Frequency

2.400-2.483 GHz
5.725-5.850 GHz

Max Transmitting Distance(unobstructed, free of interference)

2.4 GHz: 4.3 miles (7 km, FCC); 2.2 miles (3.5 km, CE); 2.5 miles (4 km, SRRC)
5.8 GHz: 4.3 miles (7 km, FCC); 1.2 miles (2 km, CE); 3.1 miles (5 km, SRRC)

EIRP

2.4 GHz: 26 dBm (FCC); 17 dBm (CE); 20 dBm (SRRC)
5.8 GHz: 28 dBm (FCC); 14 dBm (CE); 20 dBm (SRRC)

Video Output Ports

USB, HDMI

Power Supply

Built-in battery

Charging

DJI charger

Dual User Capability

Host-and-Slave connection

Mobile Device Holder

Tablet or Smart Phone

Max Mobile Device Width

170 mm

Output Power

9 W (Without supplying power to smart device)

Operating Temperature

-4° to 104° F (-20° to 40° C)

Storage Temperature

Less than 3 months: -4° to 113° F (-20° to 45° C)
More than 3 months: 72° to 82° F (22° to 28° C)

Charging Temperature

32° to 104° F (0° to 40° C)

Battery

6000mAh 2S LiPo

USB Supply Power

iOS: 1 A @ 5.2 V (Max); Android: 1.5 A @ 5.2 V (Max)
BATTERY (STANDARD)
Name

Intelligent Flight Battery

Model

TB50

Capacity

4280 mAh

Voltage

22.8 V

Battery Type

LiPo 6S

Energy

97.58 Wh

Net Weight

515 g

Charging Temperature

41° to 104° F (5° to 40° C)

Operating Temperature

-4° to 104° F (-20° to 40° C)

Max Charging Power

180 W

Storage Temperature

Less than 3 months: -4° to 113° F (-20° to 45° C)
More than 3 months: 72° to 82° F (22° to 28° C)
DOWNWARD VISION SYSTEM
| | |
| --- | --- |
| Velocity Range | <32.8 ft/s (10 m/s) at height of 6.56 feet (2 m) |
| Altitude Range | <32.8 feet (10 m) |
| Operating Range | <32.8 feet (10 m) |
| Operating Environment | Surfaces with clear patterns and adequate lighting (> 15 lux) |
| Ultrasonic Sensor Operating Range | 0.33-16.4 feet (10-500 cm) |
| Ultrasonic Sensor Operating Environment | Non-absorbing material, rigid surface (thick indoor carpeting will reduce performance) |
UPWARD INFRARED SENSOR
| | |
| --- | --- |
| Obstacle Sensing Range | 0-16.4 feet (0-5 m) |
| FOV | ±5° |
| Operating Environment | Large-size non-reflective obstacles |
GIMBAL
Model

ZENMUSE X4S(optional)
ZENMUSE X5S(optional)

Angular Vibration Range

±0.01°

Controllable Range

Pitch: -130° to+40°
Roll: ±20°
Pan: ±320°

Max Controllable Speed

Pitch: 180°/s
Roll: 180°/s
Pan: 270°/s

Interface Type

Detachable

Mechanical Range

Pitch: -140° to+50°
Roll: -50° to+90°
Pan: ±330°
CHARGER
| | |
| --- | --- |
| Model | IN2C180 |
| Voltage | 26.1 V |
| Rated Power | 180 W |
CHARGING HUB
| | |
| --- | --- |
| Model | IN2CH |
| Input Voltage | 26.1 V |
| Input Current | 6.9 A |
FORWARD VISION SYSTEM
| | |
| --- | --- |
| Obstacle Sensing Range | 2.3-98.4 feet (0.7-30 m) |
| FOV | Horizontal: 60°; Vertical: 54° |
| Operating Environment | Surfaces with clear patterns and adequate lighting (> 15 lux) |
APP
Name

DJI GO 4

Mobile Device System Requirements

iOS 9.0 or later,Android 4.4.0 or later

Supported Mobile Devices

iOS:iPhone 5s, iPhone SE, iPhone 6, iPhone 6 Plus, iPhone 6s, iPhone 6s Plus, iPhone 7, iPhone 7 Plus, iPad Air, iPad Air Wi-Fi + Cellular, iPad mini 2, iPad mini 2 Wi-Fi + Cellular, iPad Air 2, iPad Air 2 Wi-Fi + Cellular, iPad mini 3, iPad mini 3 Wi-Fi + Cellular, iPad mini 4 and iPad mini 4 Wi-Fi + Cellular.
This app is optimized for iPhone 7, iPhone 7 Plus.
Android:Samsung tabs 705c, Samsung S6, Samsung S5, Samsung NOTE4, Samsung NOTE3, Google Nexus 6p, Nexus 9, Google Nexus 7 II, Ascend Mate7, Huawei P8 Max, Huawei Mate 8, LG V20, Nubia Z7 mini, Sony Xperia Z3, MI 3, MI PAD, Smartisan T1.

*Support for additional devices available as testing and development continues.
Shenzhen Salange Technology Co.,Ltd is established in 2014, and located in the famous electronic city-Shenzhen with convenient water, land and air transportation. Besides, our company is close to Baoan Airport, enjoying natural advantages. Our company is engaged in the research & development, production, processing and trade of consumer electronic products. After many years of development, we have cooperated with many famous enterprises, such as Alibaba, ZTE, Tata group, Wal-mart, DJI, Amazon, Parrot etc, and established long-term and friendly business relationships with them.
We mainly supply the projector, drone and smart home devices, as the details, please check as follow:
As the projector, we mainly supply the laser, SHP and LED projector and their accessories. At the same time, we can also provide the solution of outdoor 3D mapping lighting show from hardware to software.
For the laser projector, we have the brightness from 18000 ansi lumen to 700 Ansi lumen, at the same time, we can do customized brightness for different situation requirements, like outdoor 3D mapping projection, outdoor ADS, big cinema, screen wall etc, and mainly do AVANZA and APPOTRONIC brand for laser projector;
For the LED projector, we mainly produce for home, portable business / education / business / traveling, has XGIMI, JMGO brand. As the SHP projector, we have DLP and 3LCD display technology for different market, like education, outdoor ADS. some accessories of projector, such as projector ceiling amount, projector screen, OTT box, set top box.
As the drone, like professional personal drone and industrial drone, and their accessories, like :aircraft shell, aircraft skeleton, aircraft Pro camera,Remote Control System, platform, propeller, motor, high power battery, ESC, flight control,GPS, display, 3DR,COFDM, 5.8G PTU,OSD,the current voltage sensor, GPS fold antenna, professional ground station and remote control system, fly time 1-5 hours airplane and loading ability can reach 100KGS, work area is 100KM, also provide the technology support.
At the same time, we also has deep cooperation with the DJI, Ehang, Parrot, YUNEEC, ZERO Technology and Chinese Academy of Sciences, and we are their biggest agent in Chinese mainland.
As the smart home device, we believe that the future life will be "All content couplet", and devoted our-self to smartly connect the daily life with your smart phone, let you safely enjoy the convenient and efficient of technology. Mainly product we have are vacuum robot, smart language translator, smart led lamp, and smart windows cleaner etc.
In order to make the work more efficient, we open our factory in different place based on current place source, like our projector factory, we open it on Nan Yang city and Shenzhen, Nan Yang city is mainly for SHP projector and vacuum robot, Shenzhen is mainly for LED projector and drone, and also with sales business.
We do business strictly in accordance with relevant state laws, regulations and rules of WTO requirements management. According to the law, we actively participate in regional economic cooperation. In recent years, our company has reached the annual sales of as much as 3 billion USD. Our company will expand the scale of operation. We are sincerely seeking partners with good faith and common development. We will write a new chapter in high-tech electronics with you.
We are right here waiting for you, and look forward to your cooperation in the near future.
Thank you......
1. What is the sample time?
Sample is about 1 days in stock, no stock is about 3-7days;And in general, we can give you the tracking number at the same time once we got client money, because every day, our forwarder will collect the goods before 19:30 Bei Jing Time.
2. What is the shipping time?
International express shipping time is 3-7 days after sending you the tracking number;
EMS is about 10-15 days, but the shipping method by EMS is good for the client who has a little hard to clear his local custom.
China Post or HK Post is about 15-35 days, Russia and Brazil will be more longer, about 15-45 days.
3. How is the bulk order time?
The details time is up to your details quantity, please ask our service or sales, in generally, it is about 10-35 days.
4. How is the tax fee of client country? (EXCEPT INDIA MARKET CLIENT)
As the problem, we are so sorry we dont know, because different client country has different tax rules, please consult your local custom or local shipping company, like your local DHL.
At the same time, in order to get the mini custom tax, we will low the total value in the shipping invoice, if you dont want to do that, please let our sales know it.
As the India Client, we can provide client dual clear custom service, that means if India client purchase the goods from us, he does not need to pay their local custom tax fee and clear their local custom by theirself, ourself forwarder can help him clear their local custom with free.
5. How is the payment?
In general, we just accept the L/C for above 0.5 million dollors, T/T for above 750USD, Westerunion,Moneygram for below 3000USD at one times.
If you want to us use the Paypal, alibaba trade assurance etc, which support credit card payment, we will charge 5% handling fee and only for below 500.00USD.
As the our company account, please click it on "Company Corner Infomation", before you pay the total fee, please check the account in three times!!!
6. Do you do the Amazon FBA and label services?
Yes, we do; We have ourself professional label printer and FBA forwarder, once you give us UPC code and details address, we will do all the things for you, do not charge extra fee.
7. Do you do the dropping shipping services?
Yes, we do; Once you provide the details address, we will send the goods to your local country in the earth. At the same time, our ERP system can give you the tracking number at the same time of payment.
8. Do you do the OEM and ODM services?
Yes, we do; As the details, please consulte our staff or sales.
If you have others problem, you can contact with our staff or sales by email or Alibaba, thank you.
Any others problems, please don't hesitate, and contact us as follow information:
Packaging Details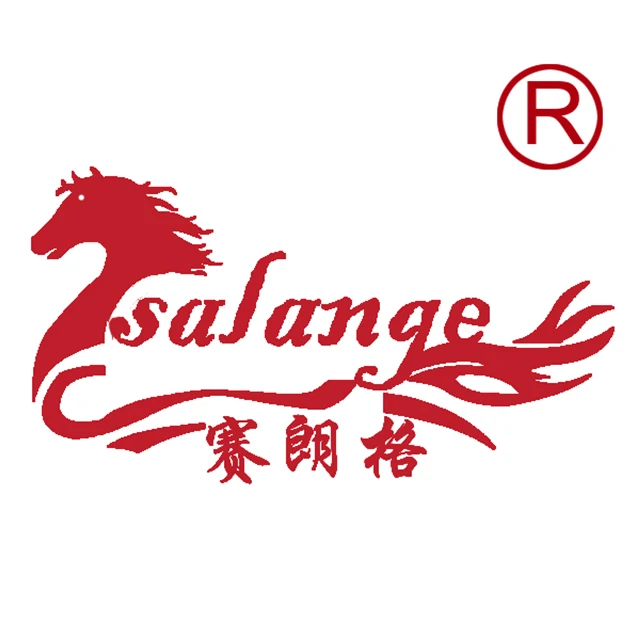 Shenzhen Salange Technology Co., Ltd.